Retro VW vans have their charm – but if you like escaping to the wilds whilst retaining (more than) a few modern home comforts, the California Ocean 6.1 offers freedom with the reassurance of reliable 21st century technology.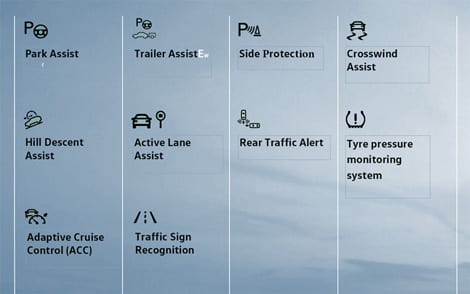 This van is smart in both design and digital tech. From ten different Driver Assistance systems, to touch-screen controls, every aspect of "van life" is enhanced and improved. Many such technologies operate seamlessly in the background and others can be manually turned off when not required.
Above the rear-view mirror, sits an unobtrusive digital control panel, which enables you to adjust the settings of everything from the fridge to the van heater via a single, intuitive touchscreen.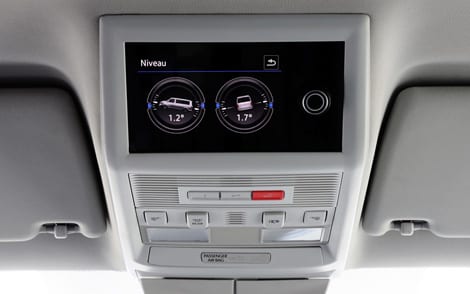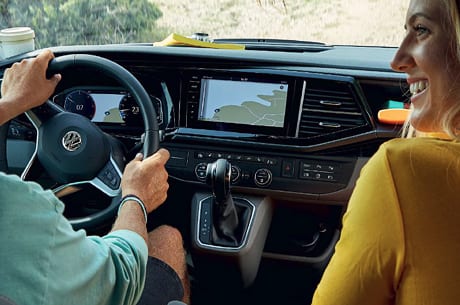 Whilst driving, VW's latest redesign of their Digital Cockpit operates via a comfortably large 10.25″ crystal clear high-contrast display, or the multi-function steering wheel. With the press of a button you can set the safety distance of the Adaptive Cruise Control or choose your holiday playlist.
We have paired this technology with the highest-spec Discover Pro DAB+ navigation system – giving you touch-screen controlled navigation and media systems combined. Simply swipe to select music, check the traffic or weather – and much more. You can also access Volkswagen We Connect Plus, which basically enables you to use your smartphone as the van's remote control.