We are a small, family-run company, based in Northumberland. We love the freedom of independent campervan adventures and our brand new luxury VW California Ocean 6.1 is now available to hire across the UK.
Having spent decades working in the outdoors, we will be happy to help with practical suggestions or itineraries to make your trip perfect.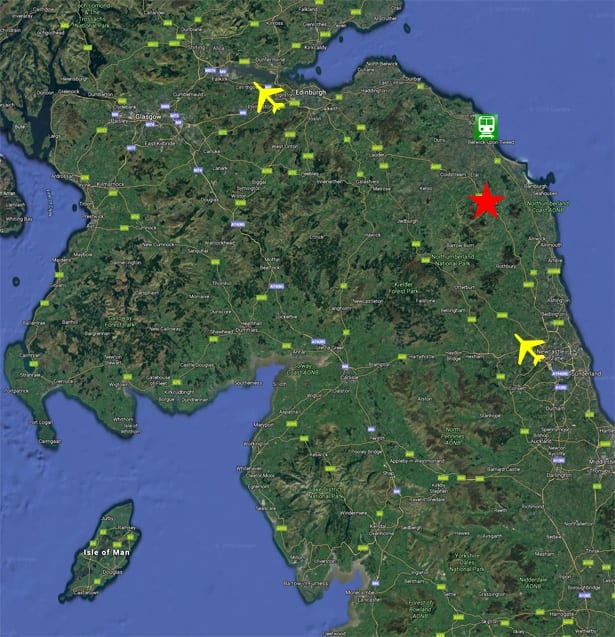 About an hour away from Newcastle or Edinburgh, our location is ideal for swift access to heathery hills and trails, tranquil river valleys, and the sandy beaches of the north Northumberland coast.

If you want to journey on, a beautiful scenic drive of around three hours will transport you to the Scottish Highlands. From there, you can even reach the turquoise waters of the Western Isles.

You can also head south across the Pennines to mountainous Lake country.

There are no limits to adventurous journeys in this luxurious camper van!
Who we are, Things we love, What we offer you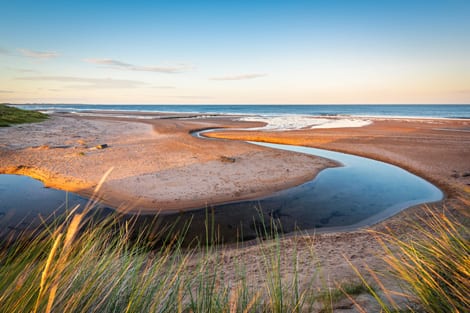 We offer hire of the California across the UK. However, we really hope you will also spend some time enjoying our local area!
Aside from the many local attractions, we also love this area for its friendliness, (don't be surprised if total strangers say hello and strike up conversation), its relaxing wide-open spaces, dark skies and its fantastic vistas from hills to coast.
We have spent years enjoying the outdoors, including campervanning and camping with a small baby. So we can help if you are looking for suggestions, or ideas to help tailor make your trip.
And with over 30 years' experience of running an Arctic adventure travel company, we have cut our teeth when it comes to delivering exceptional customer service and providing unique experiences for the discerning traveller.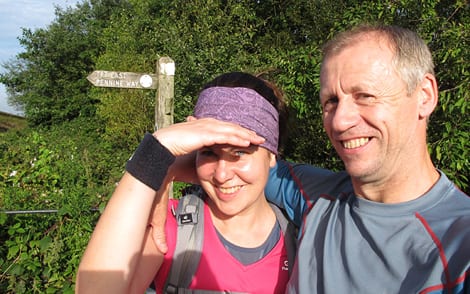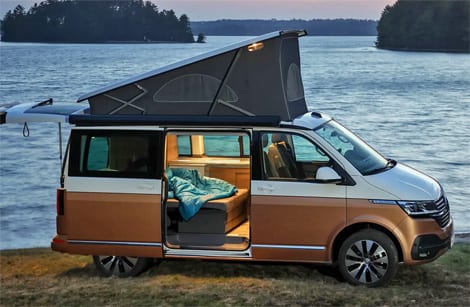 We offer you the ultimate compact camper van experience. Our van has the highest specification. It has been expertly engineered, (Volkswagen even won awards for it), with the latest in safe, reliable technology. It also meets Euro 6 emissions clean diesel standards.
We provide specially selected camping and kitchen equipment, with a focus on environmentally friendly products. You can also choose from our range of Extras.
Personal service, thoughtful touches and a little bit of luxury (including our generous complimentary Welcome Pack) are what make us tick.
We pride ourselves on a simple, direct and honest approach. We offer fair prices for an absolutely fantastic van and flexible, hassle-free hire. Whether you want a couples break, a road trip, or a family escape, our aim is for you to relax and enjoy your holiday.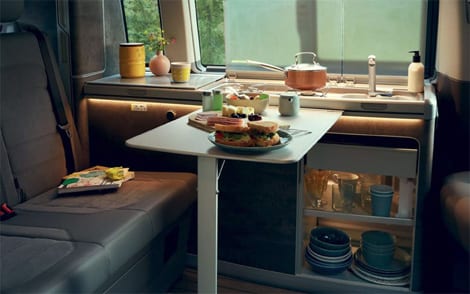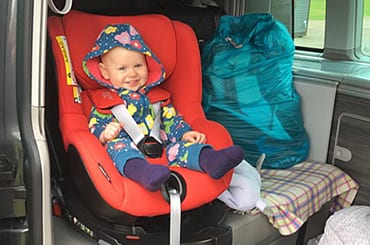 We love campervan adventures in a boutique home from home! Van holidays bring a little chic to our outdoors life. They have inspired many fantastic adventures and much-needed family relaxation time.


We hope you will love the new van as much as we do!



The Walker family: Paul, Lizzie & Ailsa Bee