We are committed to ensuring your camper van holiday is safe, relaxing and enjoyable. Just the way we like it when we go away ourselves. We are keeping up to date with the latest government guidance, and adapting our procedures to help avoid spreading the COVID-19 virus.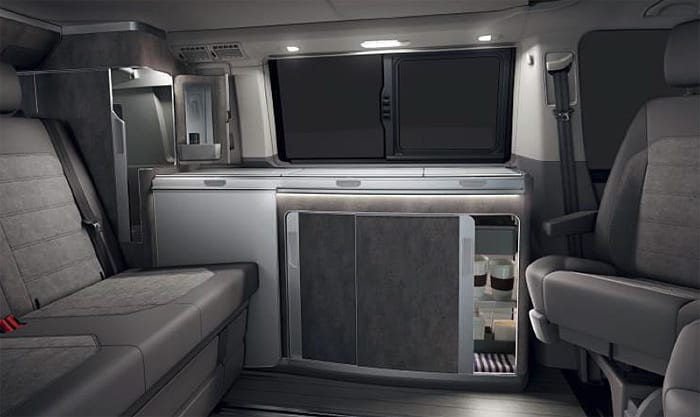 To be honest, we are perfectionists, we always want things gleaming and spotless, especially when it comes to our beautiful California Ocean 6.1. But to reassure you about our cleaning amidst the current challenge of COVID-19, this is what we do:
To keep things outdoors and airy, handover of the California 6.1 will take place in our secluded garden – don't forget your waterproofs in case the weather won't play ball.
We would prefer a good old handshake, but instead we'll stay cheery whilst using face masks and hand sanitiser (and we ask you to as well). We will follow the latest social distancing guidelines throughout.
We have an electronic guide on how to effortlessly operate the various features of the California Ocean 6.1 that we will send you in advance of handover. This reduces handover time, avoids unnecessary paper and leaflets in the van (and saves trees). You can email or call us if you need to clarify anything and feel free to ask any questions at handover.
We operate a pre-payment system and request all the necessary documentation in advance to keep things as simple as possible at handover.
Safety comes as standard in the California Ocean 6.1. Our van has the full complement of Volkswagen's high-tech driver assistance systems, as well as 4Motion all-wheel drive, and many other features geared towards enhancing your comfort and wellbeing. Find out more about the van
here
.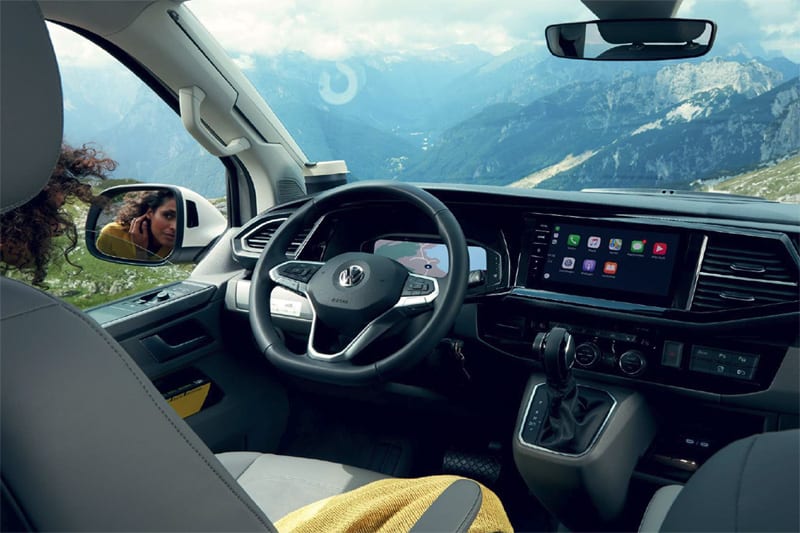 Our complimentary welcome pack includes hand sanitiser, disposable tissues and surface cleaning wipes.
We also offer handmade soaps, an outdoor shower and portable, chemical free eco loo with pop-up tents. See our
Extras page
for details.
Staying Safe While You're Away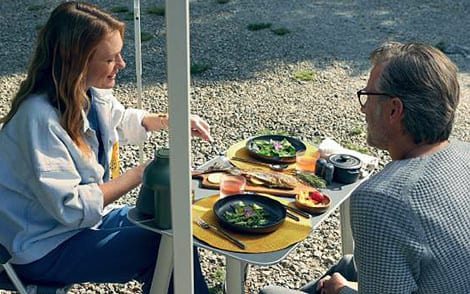 We assume that everyone who hires the California Ocean 6.1 loves the freedom of adventure in the great outdoors.
We advise following current guidelines on how to stay safe in relation to COVID-19, and on best practice for camping and caravan holidays – both at campsites and if you have to stay somewhere overnight informally.