Find out more about why driving this top of the range California Ocean 6.1 is such a fantastic experience. With an impressive collection of technological features, you will enjoy the journey every bit as much as arriving at your destination.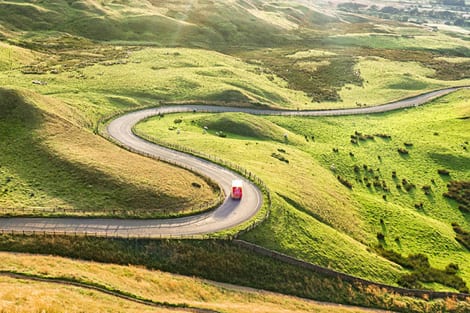 Motorways or twisty lanes – Volkswagen's stellar van handles either with ease. Its short wheelbase and driver assistance systems mean you can park and manoeuvre it like your every-day car. The top of-range 199PS twin turbo engine gives a whopping 450Nm of torque, so you won't worry about holding anyone up on the road.
Smart and compact, the California 6.1 isn't limited by car park height restrictions like bigger camper vans. It's also classed as a car on ferries, so you won't get stung for the price of a van on crossings to remote Scottish Islands.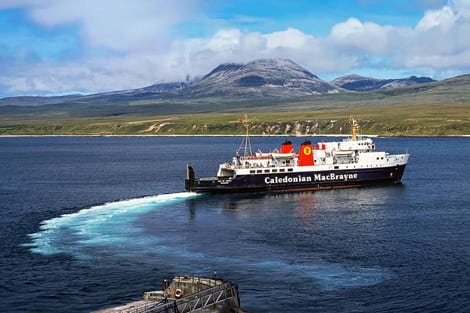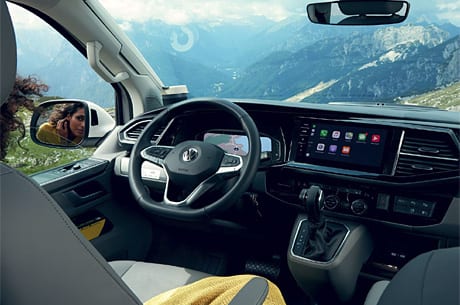 Relax as you tour from the comfort of VW's redesigned digital cockpit, with excellent views from the elevated seat position and large heated front window.
As well as 7-speed dual clutch DSG, you have 4MOTION all-wheel drive technology plus the mechanical rear axle diff lock and hill start/descent, providing optimal off-road capability.