In this latest evolution, VW have bestowed upon their iconic California Ocean camper van, an impressively large grille, ­chrome package and LED lights. Inside, elegant dark slate and atmospheric background lighting enable a relaxed mood. And the van not only looks good, it embodies truly smart design.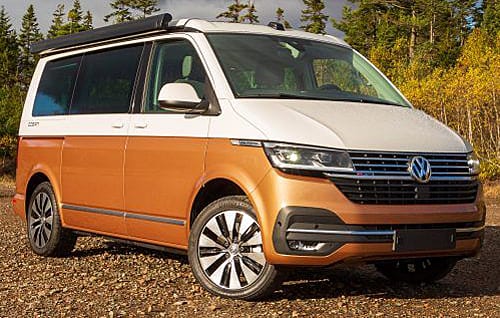 Sunny and chic two-tone Candy White/Copper Bronze metallic paintwork gives a summery vibe. Inside, the fit and finish is superb. The entire van benefits from VW's in-house designed and factory-fitted components, which work harmoniously to enable effortless reconfiguration of the van through its various drive, dining and sleep modes.
VW have taken care with the acoustic and thermal insulation, as well as ergonomic design inside the cabin, to ensure the utmost comfort. Accessories are designed to fit in the smallest of spaces. A picnic table is unobtrusively secured to the sliding passenger door and two picnic chairs stow away inside the rear door. The wind-out awning provides a shady spot to enjoy some alfresco dining.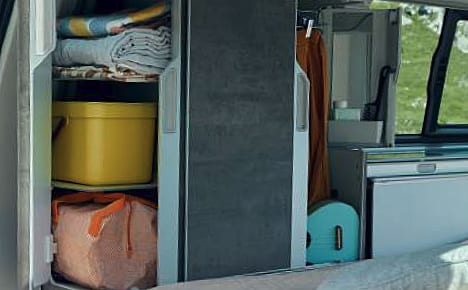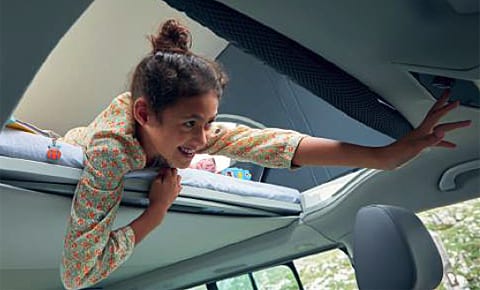 The wealth of features and clever touches in the California Ocean 6.1 are not found in your average camper van or conversion. VW's expert engineering ensures the California 6.1 operates with graceful smoothness and the new digital touch-screen control panel makes everything from raising the roof to selection of mood lighting a breeze.